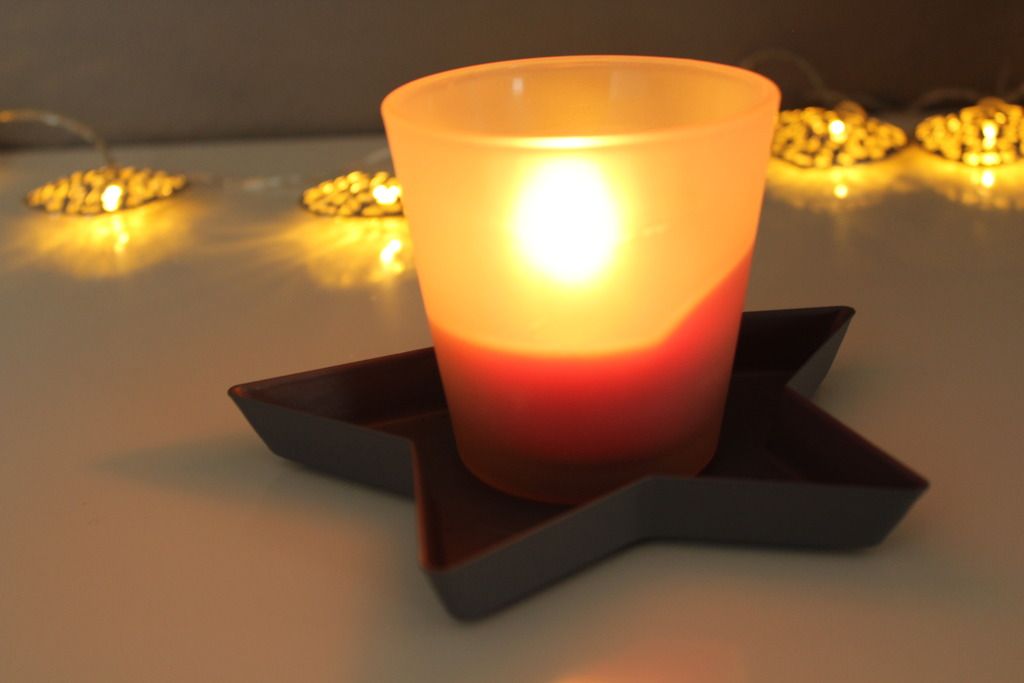 I noticed about myself that my Everyday essentials change quiet a bit as soon as it gets cold outside.
The things I enjoy and need over the day change from trying to cool me down to trying to warm me up and make me feel as cozy as I can get.
Lush Movis Soap
My mom got me this from a trip to Italy because one of the workers told her about it.
At first, I wasn't sure about this. I hate the feeling of soap on my skin.
But the more I used it, the more I got used to the feeling it leaves on my skin.
I also love how this soap looks like. It looks exactly like a piece of bread. And apparently has some of the same ingredients a bread has.


Garnier Micellar water
I use this every morning and evening and I love it. Every morning after I washed my face with water and the Lush Movis soap and before my daily moisturizer and every evening on a big cotton wool pad to remove my make up roughly before going over my face with a cleanser and a warm cloth.
EOS Lipbalm
This is the only Lip balm I use anymore. My lips feel so much smoother and these little eggs of magic smell and taste delicious as well.
Jil Sander Eve perfume
I got this for my birthday last year. I love the Jil Sander scents so much but Eve is definitely my favorite scent of them all. I will spare you the attempt in describing the scent as I suck at that but Jil sander but will leave you a description I found (thank god for google search):
"Perfumer of the Eve fragrance is Olivier Polge, who combines sparkling grapefruit and blackcurrant buds in the top notes, pointing out to the seductress Eve. The heart offers perfect harmony of wild rose, Arabian jasmine and violet, laid on the basis of cashmere accords and cadence of Indonesian patchouli."
(
source
)
Coffee
Whatever season it is, I need my morning coffee. I don't absolutely need a breakfast but I could never go without my morning coffee. The thing about it is that I don't need a coffee when I'm on holiday because they usually don't taste as good as the one we have at home.
I just really like the coffee we have at home!



Samsung Galaxy S4
I like to think that I could live without my phone, but I would rather not.
I like to spend my morning catching up on Instagram and Pinterest or listen to music while I get ready for the day ahead.

Netflix
I am a Netflix addict. There, I said it.
But without Netflix, I would have to watch whatever is on TV and I like to be my own boss.
I want to decide what show to watch and what episode of it is on.
Right now, I have a evening routine of watching shows on Netflix until midnight (who needs sleep anyway?). The good thing about Netflix is, that they are seriously stocking up on new movies and shows at the moment, making it exciting to see what you can watch next.

Rooibos Vanilla Orange Tea
I'm not a tea person (hence the coffee above) but this tea is so up my alley.
I like to cuddle up on the couch with a hot tea in hand, a soft blanket (or a heating pad) and Netflix on TV.
That how my evenings looked like in the last 2 months.
I think I seriously turn into a grandma now (no offence).


White Hot Chocolate
It's all about those hot beverages on cold days. If I, for some reason don't want a Tea to sip on, I choose a White Hot Chocolate to warm me up.
Put a bit of cinnamon on top of it and I am happy.
Scented Candle
The one thing I love more than anything is a scented candle from ikea (or anywhere else).
It is the one thing I am excited about when it gets cold.


Do you have any everyday essentials?