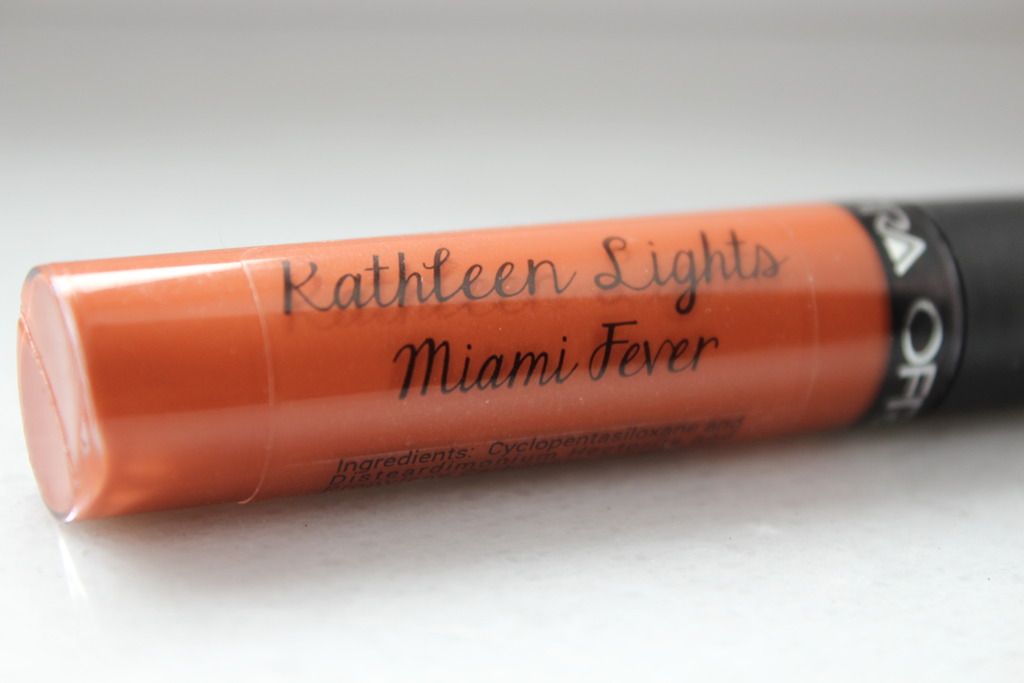 If you follow me on Twitter (which you definitely should), you will have seen my Tweets of doubt and excitement as I finally ordered something from the Ofra website.
Kathleen (from Kathleenlights on YouTube) has been raving about the Ofra Liquid Lipsticks so much lately. So, it is no surprise when she came out with a collab with Ofra. And everyone went crazy over it!
The end result: Ofra Long Lasting Liquid Lipstick in Miami Fever.
Kathleen made a video announcing and describing her very own color, which she describes as a "burnt dark Terracotta". It is a mix of orange, brown and red. A color that I think is very unique and I have never seen anywhere like that.
Miami Fever is limited edition (still in stock as of Friday 20.11.2015) and was out of stock for a while. However, because of so many requests, Ofra decided to bring it back one more time and everyone was going absolutely nuts. And for a good reason!
I don't have much experience with liquid lipstick as we don't have them in drugstores or anywhere else (get it together Germany!). I never thought something like a Liquid Lipstick could actually work well and stay on my lips as long as this one does.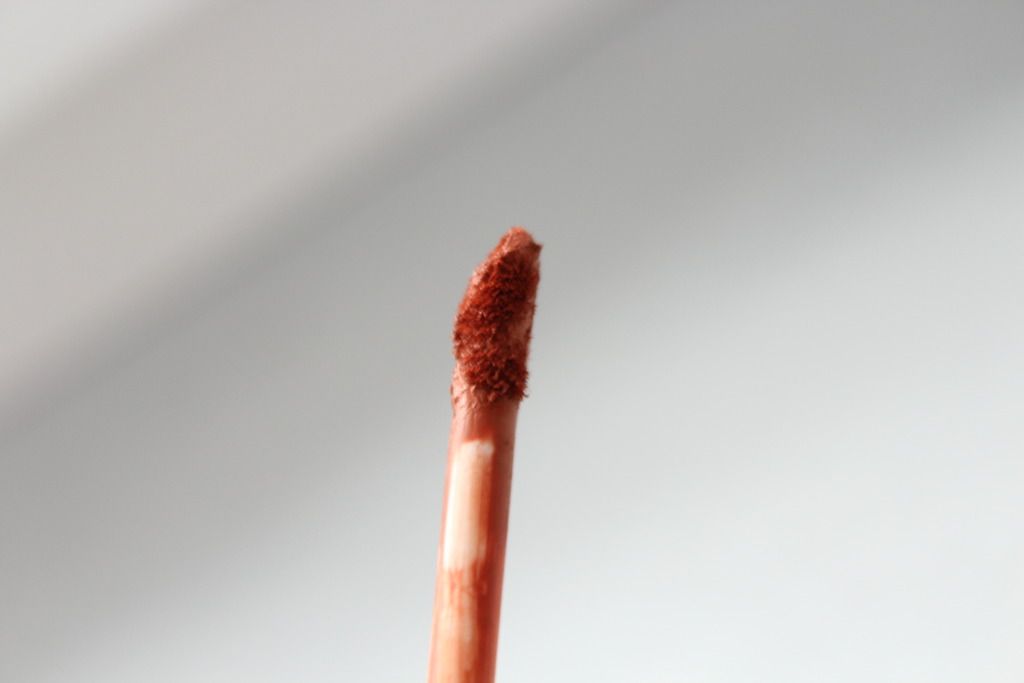 It is so easy to apply, doesn't dry out your lips (from what I could tell), doesn't smudge or transfer throughout the day. It's just magic in a bottle. I am so impressed by these. They are extremely pigmented. You will only need one layer of these. They have a mousse like consistency and dry to a matte finish on your lips. Ofra recommends to exfoliate your lips before applying it, as it can highlight dryness.
I got a good 6 hours wear out of it until I ate dinner that night.
Of course, it won't be the same if you eat a burger or something relatively as big and complicated to eat. I found, it will fade in the inner part of your lips and stay at the rim of your lips. I've gone over my lips with a lip balm and was good to go. If you eat bite sized food and drink throughout the day, it will stay perfectly fine.
This color won't be everyone's cup of tea. My mother for example said it was too dark and she liked it better when it was fading through me eating.
I love the color. It is so unique and to me it just screams Kathleen. It's the kind of color, I think Kathleen would pick (and she did obvs). It does suit so many different skin colors.
If you follow Kathleen on Twitter you will see different people with different skin colors wearing it and looking absolutely beautiful.
The Ofra Lipsticks aren't that inexpensive (around 20$) but are definitely worth it. And if you use the coupon code (Kathleen40) you will get 40% off on everything on the website. The only thing I had a hard time coping with is the shipping costs. The shipping costs to Germany are incredibly expensive (25 Dollars. Yeah, I know. That's freaking expensive!). The Lipstick took 2 weeks to arrive, which I think is okay.
Do you own a Ofra Liquid Lipstick? What are your thoughts on them?